KFKF x Obsidian Ammonia Smelling Salts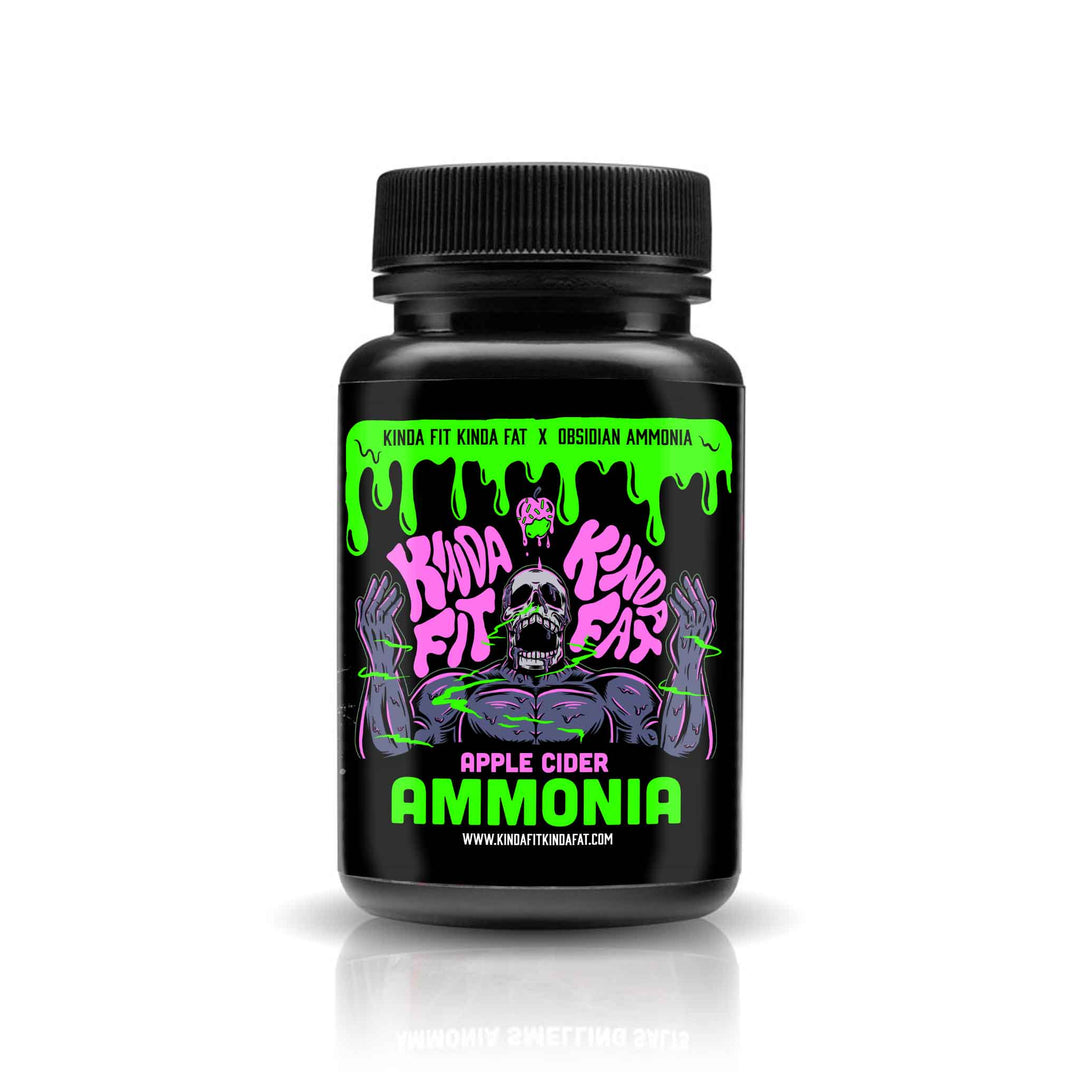 KFKF x Obsidian Ammonia Smelling Salts
Regular price
$20.00 USD
$20.00 USD
Skull smash some COLOSSAL weight with our wickedly concocted Apple-Cider scented smelling salts! Unlock maximum gainz and focus -- just shake, sniff, and LIFT! You deserve ALL THE HYPE. Beware: One inhale from this bottle has enough adrenaline to wake up the undead!
PRODUCT USE INSTRUCTIONS:
Combine activator with contents of bottle when using for the first time.
Close lid and shake bottle. (Bottle will become warm when activated) DO NOT ADD WATER.
Hold bottle at an arms length and bring bottle closer as needed to achieve desired effects. Inhale as tolerated.
For dramatic effect, YEET bottle to the wall or floor and crush your PR!
Make sure you close bottle immediately after inhaling for optimal potency.
Store upright in a cool, dry place. Do not refrigerate. Do not freeze.
Use with caution and only as directed.
PRODUCT WARNINGS:
DO NOT use if allergic or pregnant!
Keep away from children and avoid contact with eyes & mouth.
If accidental ingestion occurs, flush thoroughly with water. Do NOT induce vomiting. Immediately call a poison center/doctor.
Flammable liquid and vapor. Can cause severe skin burns and eye damage.
If on skin (or hair): Take off immediately all contaminated clothing. Rinse skin with water/shower.
If in eyes: Rinse cautiously with water for several minutes. Remove contact lenses, if present and easy to do. Continue rinsing. Immediately call a poison center/doctor.
Our products are NOT intended for medical use, or to treat any illness or condition. Consult your medical professional before use.
Legal Disclaimer: Statements regarding dietary supplements have not been evaluated by the FDA and are not intended to diagnose, treat, cure, or prevent any disease or health condition.
Contains: Ammonium Chloride, Sodium Carbonate, Cotton.
 **THIS ITEM IS FINAL SALE, CONSUMABLES ARE NOT ELIGIBLE FOR RETURN**
For optimal freshness and quality sa-TASTE-faction of your baked goods, we highly recommend you Machine Wash Cold in Mild Detergent, inside out with like colors (to preserve design and color), and Tumble Dry Low or hang dry (to preserve sizing and minimize shrinkage). Do not bleach.
Please refer to the product description to see size and blend