Gummy Thicc Sticker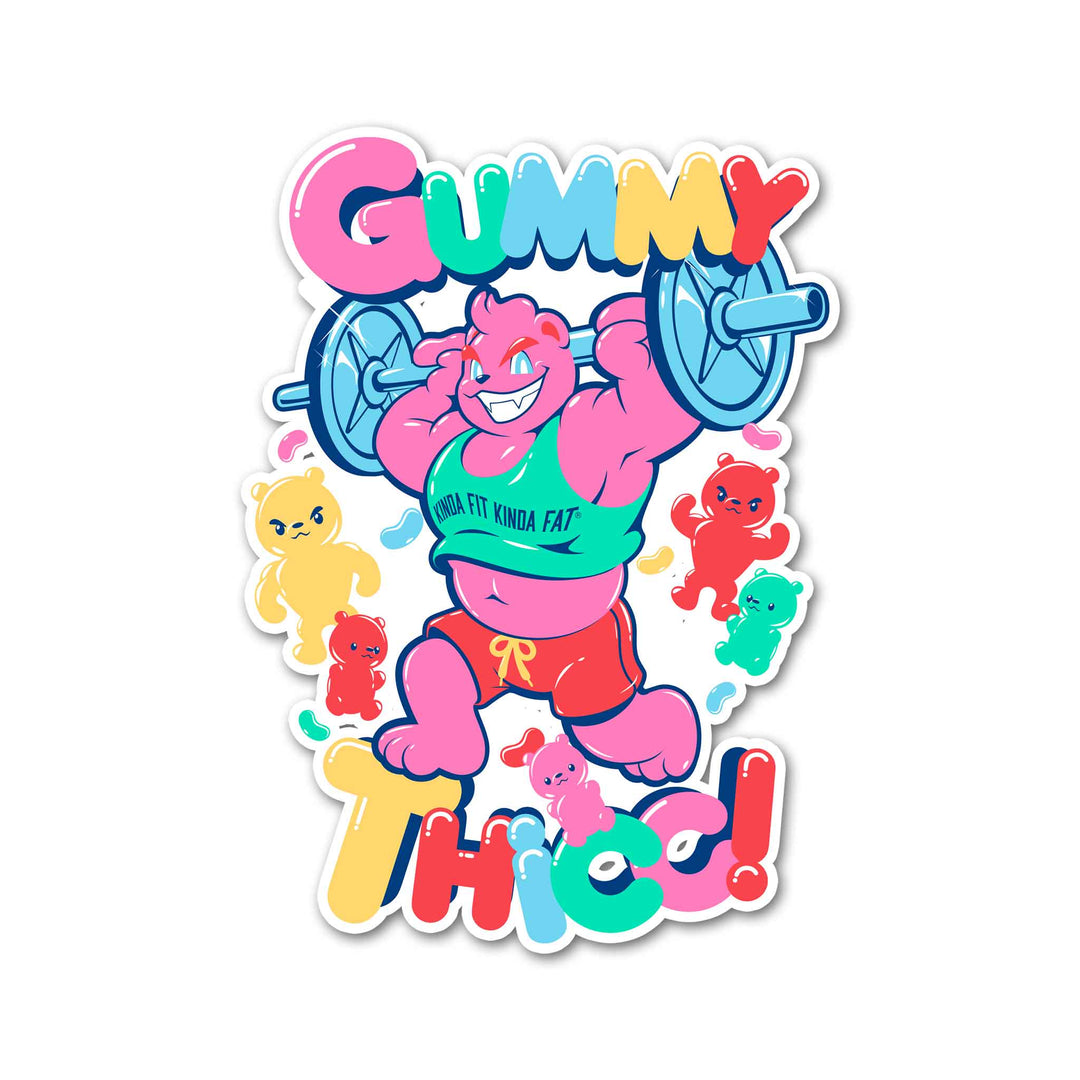 Tthhiiiiccaa
Love it. Got this as a small token of my appreciation for trainer and he loved it 👍🏻
Gummy Thicc!!!
I put this sticker on our if my Squat Stands so I could look at it while Lifting. It reminds me to Love myself and north be ashamed of my body. I have always bee. Taller and bigger than most people. I have struggled with body image and this sticker is helping to remind me that we are all made in different shapes and sizes. And we should celebrate that. I am so Glad to finally see a Fitness apparel company celebrate and love people no matter where they are on their fitness journey.
Cavity Inducing Cute
Slapped this chonky boi on the back of my phone💪 love it
Thicker than life
The sticker is so cute and fits my laptop so well!