KFKF Bar Logo Car Decal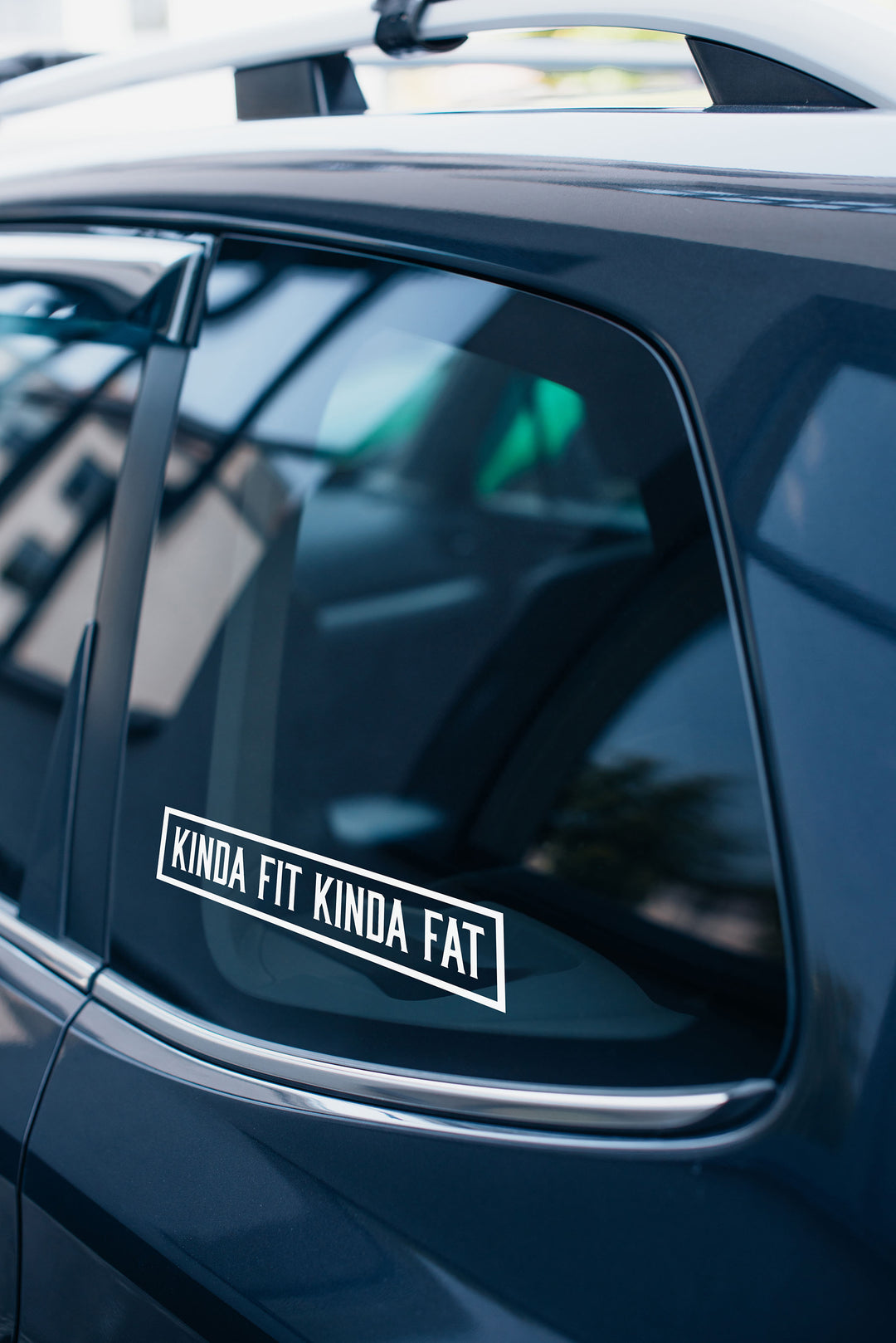 KFKF Bar Logo Car Decal
Regular price
$10.00 USD
$10.00 USD
Our car decals are a fantastic way to proudly represent the Kinda Fit Kinda Fat lifestyle wherever you and your car goes! Made from high-quality vinyl, these decals are long lasting, durable, weather-resistant, and designed to withstand rain, dirt, and won't fade in the sun!
Includes:

1 KFKF Bar Logo Car Decal (Dimensions:

8" x 1.82"

)
Directions:
Clean the surface: Make sure the surface where you'll be applying the decal is clean and dry.

Position the decal: Decide where you want to place the decal on your car. 

Peel off the paper backing: Gently peel off the backing paper from the decal, starting from one corner. Be careful not to touch the adhesive side of the decal with your fingers.

Apply the decal: Place the decal onto the desired spot, adhesive side down. Use your fingers or a credit card to smooth out the decal from the center to the edges, making sure it sticks to the surface.

Remove the transfer tape: Slowly peel off the transfer tape at a 45-degree angle. Make sure the decal stays on the car and doesn't lift off with the transfer tape.

Press and smooth: Once the transfer tape is removed, press down on the decal with your fingers or a credit card to ensure proper adhesion. Smooth out any air bubbles or wrinkles.

Allow it to set: Let the decal sit and adhere to the surface for at least 24 hours before exposing it to extreme weather conditions, water, or car washes.
Sticker Features: 
Made with durable vinyl to protect your stickers from scratches, water, and sunlight!